A prince chained in a mountain. A young woman disguised as a man in search of vengeance. Revolution, love, murder – but in Life is a Dream, is the real truly real, or is it all just a dream? Director Declan Donnellan and designer Nick Ormerod bring their characteristic spirit to this play by Calderón de la Barca, the most famous of the Spanish Golden Age, giving priority to the actor, the text and the space. A green wall of doors welcomes the audience. When the lights go out, a relationship is established between the actor and the audience. We hear Calderón whispering in our ear, asking: "What is life?" And his answer: "An illusion, a shadow, a fiction. And the greatest good is small. For the whole life is a dream, and dreams, dreams are".
Coproduced by LAZONA, CNTC (Compañía Nacional de Teatro Clásico) and Cheek by Jowl. In collaboration with Barbican, London and Scène Nationale d'ALBI, France.
UK
The Times "Fiercely astute.... Ormerod's stunning green door design, which maintains the backdrop throughout, deftly allows the atmosphere to oscillate between dream and nightmare."
The Stage "Absorbing, dreamlike."
WhatsOnStage "Declan Donnellan's direction has an eye for the unsettling horror of Sigismund's lifelong confinement and subsequent gaslighting."
BroadwayWorld "An emerald fever dream... The vision is of a Lynchian nightmare: a single wall lines the back of the stage with the looming emptiness of the Barbican Theatre cloaked in darkness behind it. Characters appear through the doors with a Looney Tunes-like surrealism conjured from the liminal space behind it."
The Guardian "Combines the optics of a garish dream with unsettling antics."
Theatre Weekly "The show's cast, an ensemble of just nine players, is a company of masters. They balance the show's intricate philosophical commentary with comedy bordering on slapstick and performances grounded in realism."

SPAIN
El País "In Donnellan's production, joy and delicacy contrast intensely with the depth of tragedy".
ABC "A rollercoaster of surprises... Uncomfortable, controversial, brilliant."
La Última Bambalina "Exceptional, highly original and surprising... we don't remember having seen a more original, daring and transgressive staging of La vida es sueño."
Memorias de un Tiquis-Miquis "Surprising and moving."
El Confidencial "Donnellan exposes the prodigious work of the actors. He demands of them a versatility and an intensity that swings from physicality to introspection, from laughter to mourning, from lightness to the weight of chains."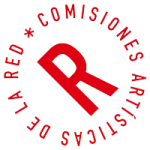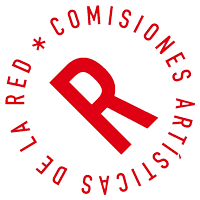 Ernesto Arias
Prince Ezeanyim
David Luque
Rebeca Matellán
Manuel Moya
Alfredo Noval
Goizalde Núñez
Antonio Prieto
Irene Serrano
Direction: Declan Donnellan
Adaptation: Declan Donnellan y Nick Ormerod
Stage Design and Wardrobe: Nick Ormerod
Lightning Design: Ganecha Gil
Sound Design and Music: Fernando Epelde
Writting Assistant: Pedro Villora
Movement: Amaya Galeote
Assistant Director: Josete Corral
Stage Designer Assistant: Alessio Meloni
Wardrobe Assistant: Elena Colmenar
Lightning Designer Assistant: Javier Hernández
Sound Designer Assistant: Gaston Horischnik
Interpreter: Juan Ollero
Graphic Design: Javier Naval
Technical Director: Óscar Sáinz
Production Director: Miguel Cuerdo
Executive Producer: Elisa Fernández
Production Assistants: Jair Souza – Ferreira and Sara Brogueras
Communication and Distribution: Pepa Rebollo
Communication and Distribution Assistant: Ana López-Rúa Carral
Julio Municio
jmunicio@lazona.eu
622016546